Welcome to Old Spanish Trail School which was awarded accreditation by the National Accreditation Commission in August 2016 for having an outstanding curriculum/program and also proudly participates in Quality First, Arizona's Quality Improvement and Rating. Our goal is to provide the very best possible care and education for young children. From intentionally designing child centered environments to the professional, well-trained staff you will find that health, education and love are all part of each child's learning experience at Old Spanish Trail Preschool. Old Spanish Trail enrolls children from six weeks through 12 years old. Transportation for school age children to and from Steele and Marshall Elementary Schools is available and included in tuition. You can see the list of schools we service here.
Honestly this is the first daycare I sent my son to but Iam definitely not disappointed! Mrs. Jackie and Mrs. Lucy are amazing and care for my son as if he was there own. It's amazing to have confidence in the fact that my son is well taken care of when her is there!
This is the BEST daycare to bring your children to.. my youngest has never adapted to a childcare setting so well until the twos teacher ma Kay and Jackie is beyond amazing with working as hard as she can with the kids as well as the parents !
Our children have been attending this daycare since 2017. The center is clean and the staff are very friendly. Many of the staff have been at the center for years and have watched our children grow up. I love that they have cameras in all the rooms and they invite community groups to lead the children in movement and music. My children have made many friends and enjoy feeding the goats and fish. This daycare has been very accommodating of our children's needs. The director really provides a welcoming and safe environment for our children!
The staff at the school have been so good to my two girls I love seeing the excitement my daughter has to see her teachers they really treat my babies like family which makes me feel even more comfortable when I drop them off for the day or a few hours. I highly recommend bringing your kids here if you're looking for a daycare.
I was a stay at home mom for three years because I had such a hard time trusting anyone with my girls. I am so glad I decided to put my kids in this school ! They have been so good to my girls and they've helped them break out of their shells and become more social. I am confident my oldest will be ready for kindergarten next year because of this school. Miss Rene, Jess, and Becky and Mr Will have done an outstanding job ! Highly recommend this preschool!
My kids have been going to OSP for 2 years now. They love going there! All the staff is amazing and my kids love them. They always have special activities for the kids, even field trips and water days during the summer. The new director is amazing! All of the kids love her! My children's teachers are the best! They are so professional and very attentive to the kids. Everyone is always happy. Plus it's very clean. Other daycares I've seen are dirty. I have no worries ever dropping my kids off there. They are awesome, and we are treated like family by everyone!
We've been with old Spanish trail for almost two years. Yes, there's been turnover but I think the new director of the facility is fair. We absolutely LOVE Ms. Stephanie in the infant room. I secretly hope our daughter doesn't start walking soon so she can stay with Ms Stephanie as long as possible. My son also loves Ms Becky's class. They have always been reasonable with us and accommodating anything we need. The staff that I have experience with have all been very personable and friendly. Ms Jessica and Ms Renee have both been good to us. There's also piece of mind that you can log onto the camera system check on your little ones.
The staff their is absolutely wonderful. I feel as I am leaving my children with family. They are incredibly professional, caring and considerate, while helping the kids learn and grow.
The director and the teachers are very caring and good with the kids. My daughters have both progressed so much. They seem to learn something new every day and it amazes me. Sometimes they don't even want to leave when I pick them up. Great pre-school/ day care!
The staff have been great working with my boys! The oldest is adjusting pretty well and the youngest adjusted with no issues... ❤️
My little one loves it here! Great staff, always communicating, and go the extra mile to make sure my child is happy!
As a professional in the early childhood field for almost four years, I have had the opportunity to experience and develop my skills both in and out of the classroom. My career began as a cook while attending culinary school, however, life took an unexpected turn when subbing for a preschool classroom arose – I realized that this was truly where my heart wanted me to be. Fast forward to today, and I now have my ECE program from Pima Community College under my belt; with plans of achieving my Bachelor's degree within the next four years. Having worked and learned from some of the top mentors and coaches in Arizona, I am elated to now join Small Miracles as a mentor and coach myself. As someone dedicated to creating an atmosphere that is safe and loving – two essential components for learning – I hope to bring those same principals here.
"I believe that in order to learn children need to first feel safe and loved and that is what I plan to share with everyone I work with."
We are proud to be part of the Child and Adult Care Food Program (CACFP). We provide breakfast, lunch, dinner and snack times throughout the day and meals are included in tuition to make sure every child has access to them. We believe that providing nutritious meals helps children have more energy for learning and gives them the fuel they need to succeed in life.
We want children as early as possible to appreciate the importance of reaching out beyond themselves and into the community. Small Miracles schools offer a range of programs for children 6 weeks to 12 years.
Infant Program
At Small Miracles, we know that a baby's growth and development depends on individualized care and experiences. That is why we make it our focus to meet the needs of each infant. To do so, we provide our staff of caregiver educators with the tools they need to develop strong connections and trust with each baby they interact with. This trust allows the little ones to feel secure and confident enough to take part in play as well as early childhood learning activities. We are committed to providing this supportive environment, ensuring that your baby gets the best start possible.
Toddler Program
We understand that the transition to toddlerhood can be a tumultuous one. Every child is unique and has their own needs and wants that must be respected during this challenging time. With our experienced teachers, we strive to craft an environment where children can explore, learn, and make progress with self-reliance. As with all of our classrooms, we attempt to control the environment, not the little people in it. When our teachers fill the classroom with wonder and awe, children focus on reading, dancing, singing, painting, playing and so much more!
Preschool Program
This is another step on the journey of life. While want to prepare children to be successful in school, we know they will be if we take great advantage of the time we have together. Instead of pushing developmentally inappropriate lessons and activities on our children, our teachers work to plan for each child's needs - whether they are learning to hold a pencil, write their name, learn conflict resolution skills and so much more. We know that children who experience child centered environments perform better in elementary school and in life. This confidence pushed us to offer the very best.
Before & After-School Program
A great way to keep your kids active and learning outside of school hours. Parents can take advantage of our before & after-school program and give their kids an engaging experience outside of the classroom. From exploring the creative arts, to playing spirited sports, to getting that much-needed homework help, there's something for everyone. Plus, we provide the convenience of transportation to and from schools, so parents don't have to worry about a hectic schedule. Transportation is provided to and from local schools and our classrooms are open all day on school holidays.
We Offer Quality First Scholarships
All Small Miracles locations participate in First Things First's signature program, Quality First. Quality First works with child care and preschool providers across Arizona to improve the quality of their early learning settings for children from birth to age 5. We also offer Quality First Scholarships that cover most or all of the cost of child care for children 0 – 5. Please contact a location near you to find out about scholarship availability.
We are committed to quality improvement and going beyond regulatory requirements to help the infants, toddlers and preschoolers be ready for success in kindergarten and beyond. Our strong belief is that continuous quality improvement not only benefits our children but out teachers and community equally. For more information, visit QualityFirstAZ.com.
At Small Miracles, we understand that finding quality child care can be a difficult task. That's why we've made it easy to get started at one of our locations. Simply follow these steps and you'll be on your way to providing your child with the care they need and deserve.
Schedule a Tour – or just drop in!
We will be happy to see you!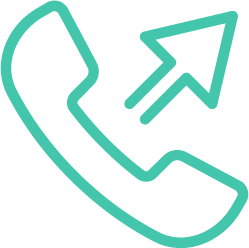 The process of registering your child is easy and straightforward. First, schedule a tour of one of our facilities by clicking the button below, or just drop in. Our staff will be happy to answer any questions you have and show you around.
Schedule a tour
Step 2: Complete & Submit Registration Forms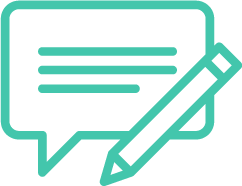 Once you've decided that Small Miracles Education is the right fit for your family, the next step is to fill out a registration form. This can be done online or in person at our office. After we receive your registration form, we will follow up with you to confirm enrollment and provide you with all the information you need to get started.
Schedule a tour
Step 3: Look forward to your child's first day of school!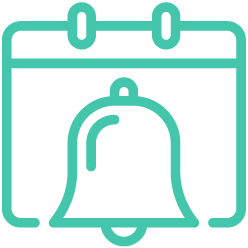 Registering your child for school is an exciting milestone! Once you're registered, your child will have access to our innovative curriculum, experienced teachers, and state-of-the-art facilities. And you can look forward to your child's first day of school!
Schedule a tour
Keeping Families Connected
At Small Miracles Preschools, we understand how important it is for our families to stay connected with us and their child's development. That's why we've made sure that WatchMeGrow® helps bridge the gap between home and school. Our exclusive family app gives parents peace of mind, allowing them to keep an eye on their precious ones with live streaming video of the classroom and much more. Keep up-to-date with your child's progress throughout the day with WatchMeGrow®!
Proud to be Nationally Accredited!
Of the 2,000+ early childhood centers in Arizona only 10% are nationally accredited. Most Small Miracles schools are nationally accredited.
Being accredited is a rigorous process that includes the evaluation of your schools overall educational program and its adherence to the best early learning practices. In the United States only 5% of all early learning centers are accredited.
Care & Security for Your Child
We welcome you to experience our top rated childcare facilities in person. Visit us to learn more about our quality preschool programs to see if Small Miracles is the best fit for your family.